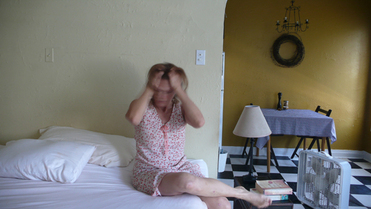 "It's people like Kim who choose to put themselves on the line that makes a difference for others. From her film I got that her courage brings an awareness and understanding to those affected by HD and other diseases that come with a stigma or judgement. I'm grateful for her contribution"
Simon Pellard - At Risk - Vancouver, BC Canada
---
It was six years between the time Kim felt there was "something wrong" with her health to her diagnosis that she had the degenerative brain disorder Huntington's disease. While coping with the challenges of her new reality she began to uncover questions about her past and come to grips with her future.
A Mind in Quicksand–Life with Huntington's
is by turns touching, informative and inspiring.